A Selection of our Clients
Burlington Uniforms Ltd.
Supply and Design of Uniforms, Corporatewear, Leisurewear, Workwear and PPE
Burlington Uniforms approached us in 2005; they were starting to supply many public sector organisations and needed to be able to prove and communicate their environmental credentials.
Integrated Management System - firstly ISO14001 certification and ongoing environmental consultancy, then ISO9001 certification (Quality Management System)
CSR and Ethical Trading
Refurbishment of new premises to good environmental standards
Heath and Safety Consultancy (Retained Competent Person)
Sustainable Procurement and Supply Chain Assessment
Support with tenders and PQQs

Sunbeam Group
Wood Works, Metal Works, Sign Works and Contract Works  
Sunbeam is a multi-disciplinary fit-out contractor in NW London with a large manufacturing facility and site installation teams.
Integrated ISO9001 and ISO14001 certification 
Health and Safety Consultancy (Retained Competent Person)
Roofing Contractor and Manufacturer 
Hot melt and mastic asphalt roofing.
ISO14001 certification to 2015 Standard in progress
Raphael Contracting Ltd.
Carpentry, Joinery and Fit-Out specialists
Raphael Contracting are providing services to many main contractors and working on large projects such as Westminster Kingsway College, the American Embassy and the Adelphi Building. Their environmental, health and safety management practices needed to be robust and auditable.
ISO14001 certification and ongoing environmental consultancy
OHSAS18001 accreditation
Heath and Safety Consultancy (Retained Competent Person)
Site Inspections and Audits
Support with framework registrations eg Achilles
FSC and PEFC Chain of Custody Certification
Green Park Reading
Property Management
Green Park in Reading is a large business park with an assortment of multi-let and single-let buildings.
ISO14001 certification
ISO50001 certification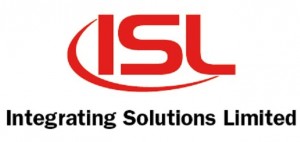 Integrating Solutions Ltd.
Sale and lease of multi-functional copier devices
ISL are a progressive company providing MFD services to a diverse customer base, including the public sector.
Three way, integrated management system implemented and certified (ISO9001, ISO14001, OHSAS18001)
Donland Engineering Ltd.
M&E Contracting
Donland Engineering already had ISO9001 and we implemented ISO14001 and ISO45001 and integrated all three standards.
Retained for Integrated Management System maintenance and compliance.
Rimex Metals (UK) Ltd.
Surface Metal Finishers
Rimex Metals apply finishes to stainless steel, including embossing and colouring. Their processes are regulated by the Environmental Permitting Regulations, hence rigorous controls need to be in place.
ISO14001 implementation and maintenance
Legal Compliance
Ad hoc ISO9001 and health and safety advice 
Sale, collection and repair of used photocopiers
International Copiers are the leading supplier, exporter and buyer of used copiers in the UK. We endeavour to provide our customers with high-tech, high-performance products at competitive rates. We provide excellent value for money with the kind of meticulous quality control that is unique to our organisation.
Implementation of ISO14001 to the 2015 Standard
Are you ready to get started?